Paul's Fishing Kites Christmas Holiday Hours
To ensure all Paul's Fishing Kites customers can get everything they need to catch fish over the holidays and get the presents, spares and tackle for the fishers in the family, we are open every day from Saturday the 15th December until the 31st
PAULS FISHING KITES SHOP HOURS For DECEMBER 2012

16th

17th

18th

19th

20th

21st

22nd

OPEN

9am-3pm

OPEN

9am-6pm

OPEN

9am-6pm

OPEN

9am-6pm

OPEN

9am-6pm

OPEN

9am-6pm

OPEN

9am-4pm

23rd

24th

25th

26th

27th

28th

29th

OPEN

9am-3pm

OPEN

9am-6pm

CLOSED

OPEN

9am-6pm

OPEN

9am-6pm

OPEN

9am-6pm

OPEN

9am-4pm

30th

31th

OPEN

9am-3pm

OPEN

9am-6pm
We are Closed on the 1st and 2nd of January. Normal hours resume on the 3rd of January
ShoreThing
If you are planning to kontiki fish in risky areas over the holidays check out the ShoreThing. Towing a ShoreThing behind your kontiki will drastically reduce your chances of losing your precious Kontiki to sharks.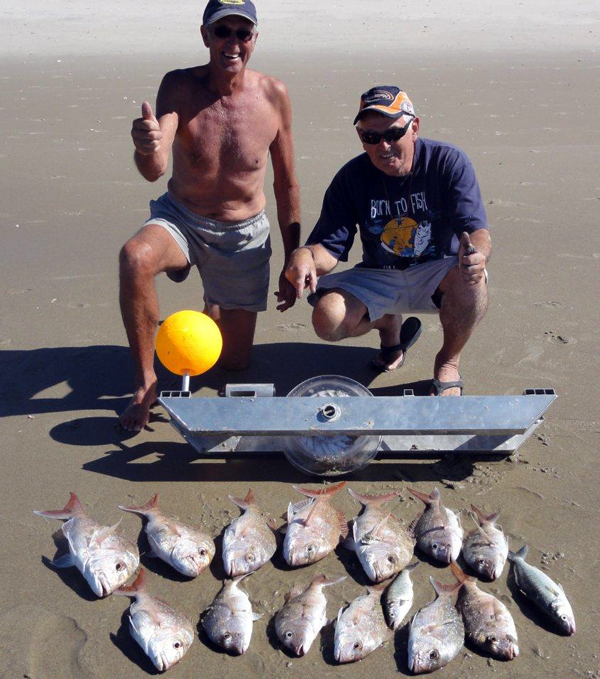 Flounder Lights
If you are near any estuarine areas or shallow harbours and like eating fresh flounder, check out or extensive range of Underwater Flounder Lights. A new shipment has just arrived, each of the new lights emits a massive 300 lumens of diffuse light through a fish eye lens. This gives a wide, even beam angle with no hotspots. The spread of the lights is fantastic for covering a wide area thoroughly and quickly without casting the false shadows common with many of the other flounder lights around. The new shipment of flounder lights have magnetic switching, bigger O-rings, compression seal on the lens and are waterproof to 30 meters deep. The new lights are not yet on our website so you will need to ring Morgan at the shop for more details. Ph 09-634 5005. To find out how effective our underwater lights are, and how easy it is to spear flounder with them, go to our youtube page here Whangarei Flounder Spearing Video
We still have a few of the 2012 Flounder lights available here.
Fishing Kites
Check out our extensive range of top quality fishing kites and Kite fishing accessories here if you are wanting to catch fish from the beach. Our kites have the best stability, wind range and pull to ensure that you can easily fish the widest possible range of conditions from the lightest breeze, through to gale force conditions. We have everything in stock from tiny pocket sled kites that can be fished from small fishing rods and reels spooled with 10kg line-weights up to medium sized kite fishing rigs that set 10 hooks 1000meters offshore. The biggest, and most productive kite fishing rigs we do are the 20 hook dropper rigs and 25 hook longline rigs
Below: A first time catch on a Paul's Fishing Kites Longline Rig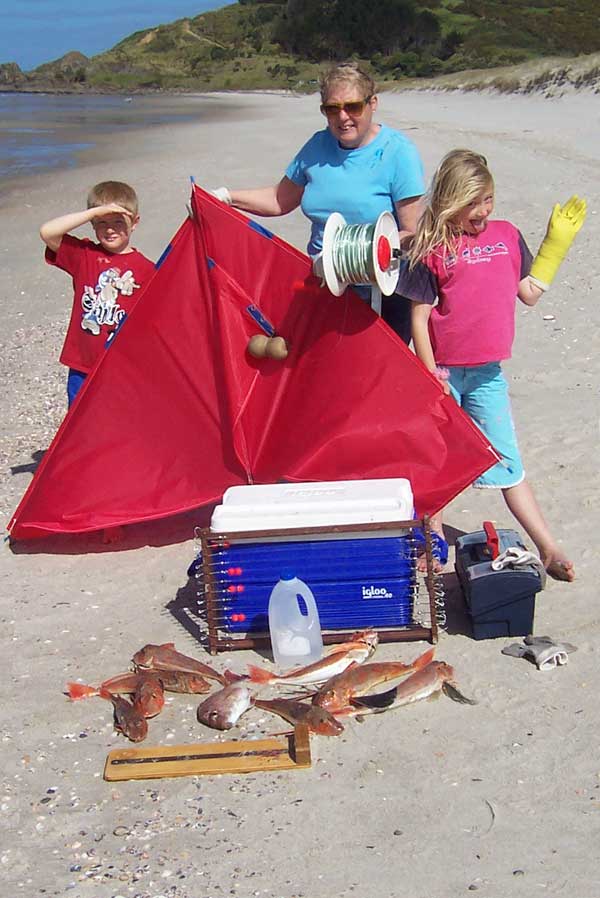 Boat and Kayak Longlines
We also have an extensive range of highly efficient and environmentally friendly Boat and Kayak Longlines. The Target Snapper Hooks we use on all our kite and boat longline equipment are the most efficient snapper hooks for longline fishing and they do not gut hook undersized snapper. This means any undersized fish caught can be safely released alive. The hooks are very good at catching big fish as demonstrated in the pic below. These two beauty's were caught on a single set. If you fish with your fishing rod in a rod holder you will be amazed at how many fish you will catch on Target Snapper Hooks, the less you jerk on your line the more you will catch. Perfect for straylining.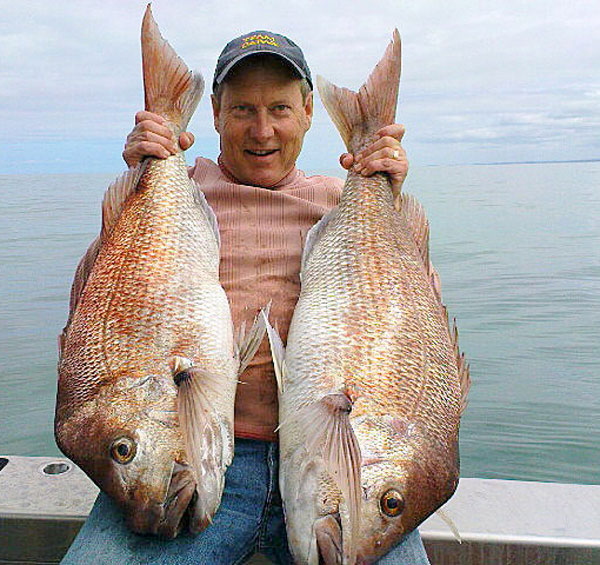 Fishing Tackle and Bait
Paul's Fishing Kites also stock a comprehensive range of general surf and boat fishing tackle and accessories and have a well stocked bait freezer. Feel free to drop in or ring for any advice on any fishing tackle, flounder lights, premium kite and kontiki systems and boat longlines.
Paul's Fishing Kites
Shop Address: 39a Neilson St, Onehunga, Auckland. Contact Us
Phone: (09) 634 5005 or visit our Shopping Website and shop 24/7 at your leisure.